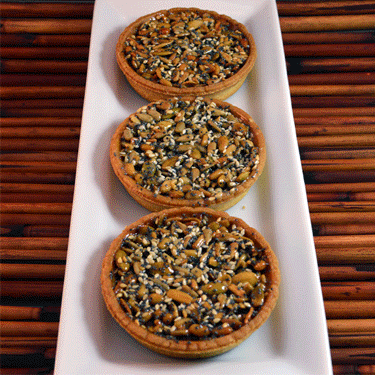 Welcome to Pies, Cakes, & S'More, your home for pies, cakes, cookies, brownies, & other delicious edible creations!   We are a family owned and operated bakery with over 25 years of experience.  All of our food is custom ordered so that you know you are getting the freshest, best tasting desserts in Charleston.  We work directly with local restaurants and stores to provide some of our signature items.  We also do Corporate Gifting, and Custom Gift Baskets & Bags. Our Executive Pastry Chef, Judy "Pop" Papadimitriou, has worked with many many chefs over the years in supporting their restaurants with her desserts.  We not only work with restaurants, we work with you.  Although we are not a store front bakery, our menu is available to everyone.   We make everything to your custom order, so just contact us and let us know what you want.  We will work with you to deliver something that you, your family, your friends, or your clients will always remember.
Our menu is extensive!   Whether you need a specialty cake, or your restaurant needs new signature items, or you have a gathering and need 500 brownies, we can do it. Just contact us and we'll be happy to work with you on your next big event.
Thank you to all of our customers and clients.   We appreciate your business.
Pies, Cakes, & S'Mores won the 2016 Charleston Award in the Specialty Food Stores category by the Charleston Award Program.