We also do Corporate Gifting, and Custom Gift Baskets & Bags.
Looking for the perfect gift? Freshly made quality desserts may delight a foodie, express appreciation to a valued customer or enhance an office event. We produce Seasonal, All Occasion and Specialty gifts.
Let Pies, Cakes & S'More create and satisfy your Seasonal, All Occasion, and Specialty gift needs. All our bakery products are custom made-to-order and made only of quality ingredients. Our selection of gift favorites includes our bestselling packaged products. Baskets and towers are also supplemented with an assortment of other fine South Carolina produced items.
As with all our baked goods, we are happy to package, ship or deliver directly
to your selected recipients. Our own direct delivery service serves the greater Charleston area.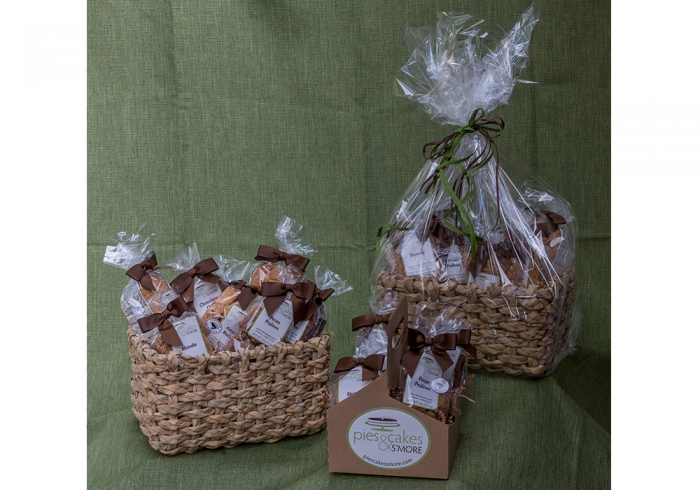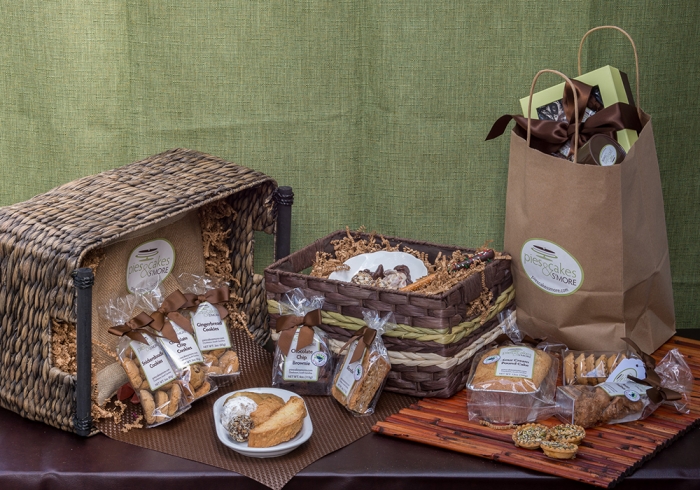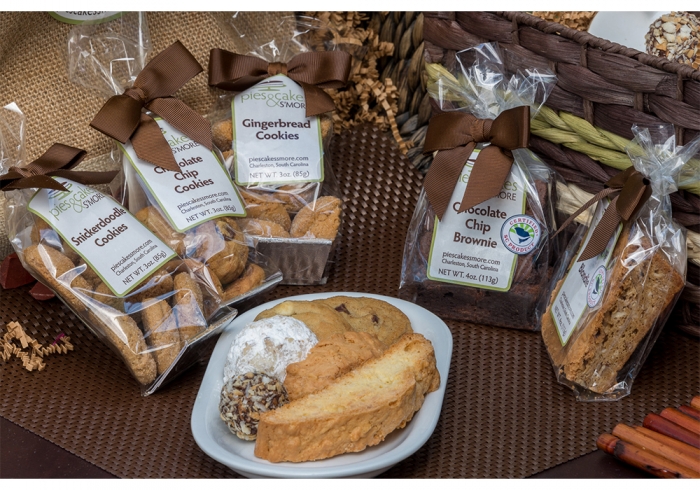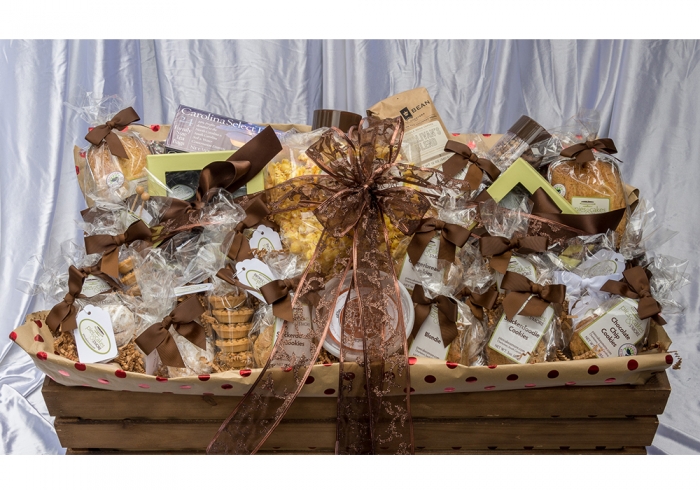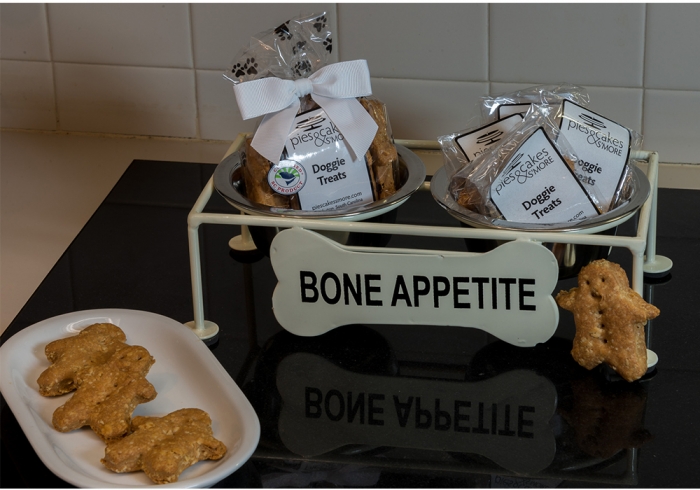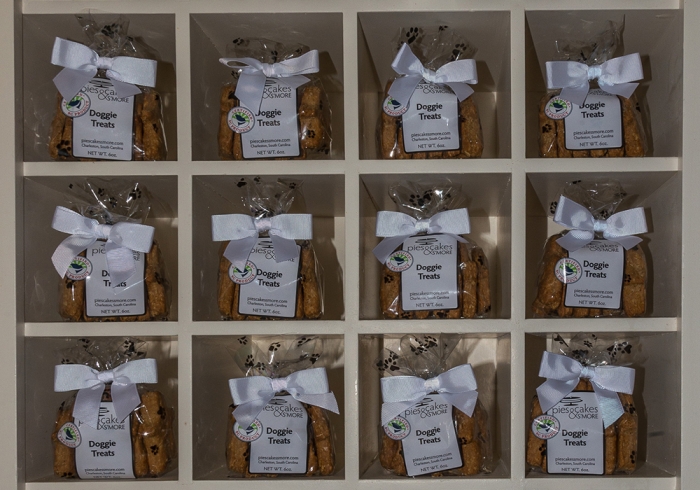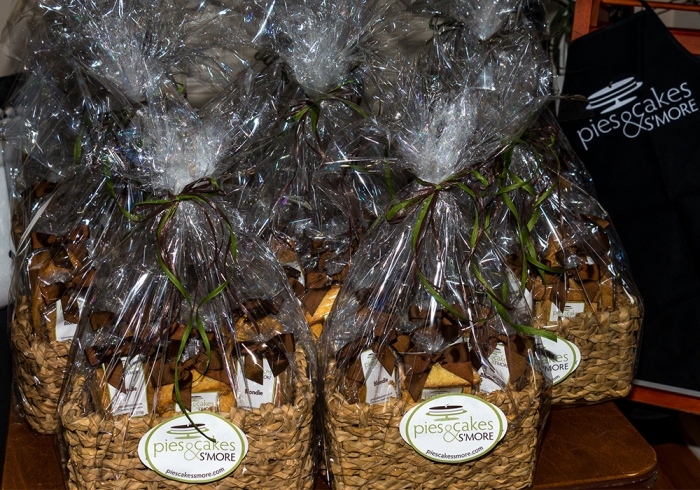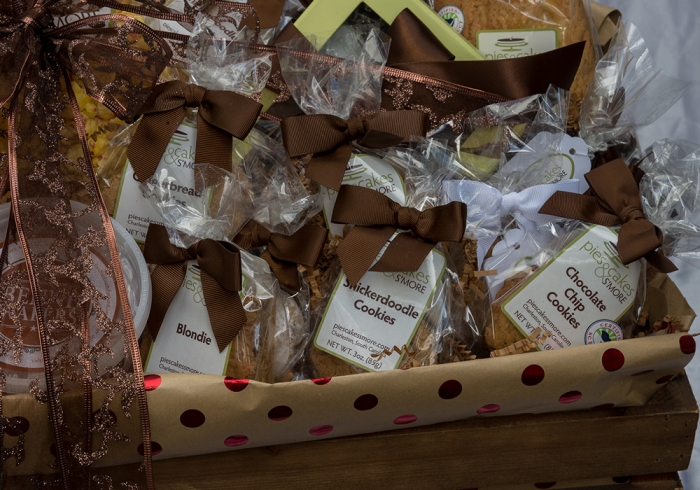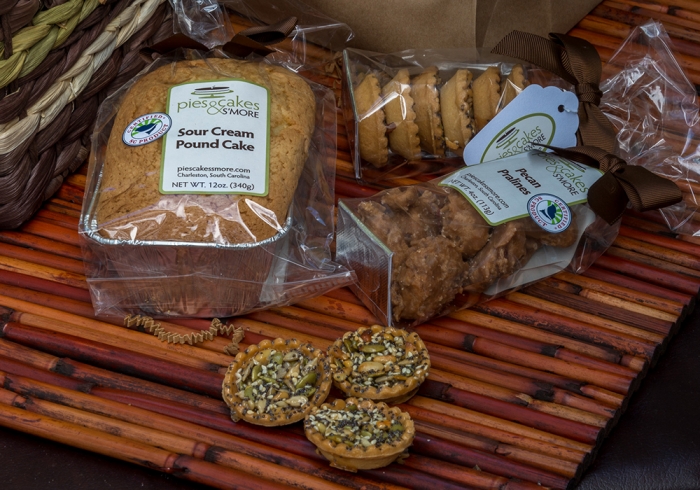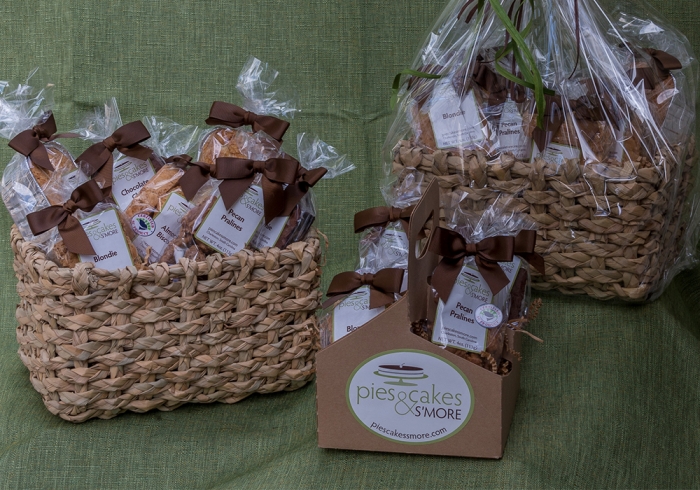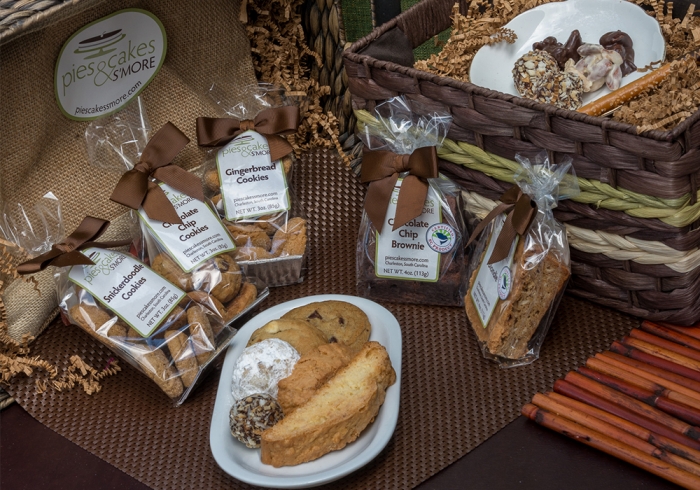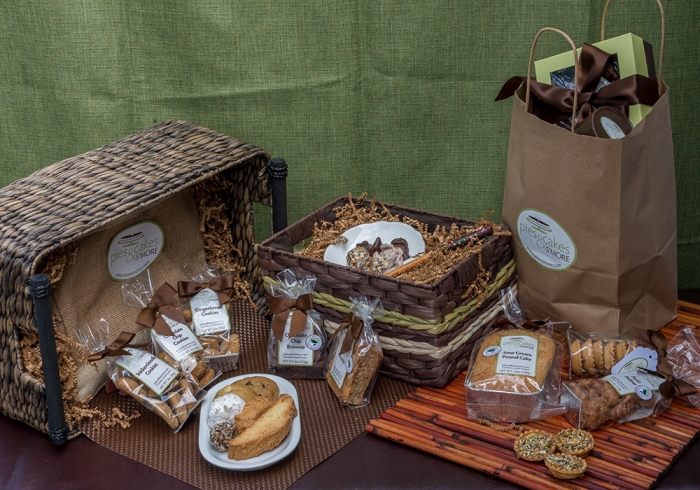 WHY SELECT PIES, CAKES & S'MORE?
We are…
· All about quality ingredients
· Producing, locally, made-to-order baked goods
· Family owned and operated and service driven
· Professionals with over 25 years
of industry experience
We are proud to be a preferred fulfillment partner for many Low Country businesses in their corporate gifting programs.
CUSTOMER ACCOLADES
Delson Chiropractic
"We have been doing business with Pies Cakes & S'More for several years now. We love their delicious homemade desserts and treats. .…We love keeping it local and with the years of experience their team brings to Charleston, we are proud to call on them for all of our baking and s'more needs. "
Custom Climate Heating
& Air Conditioning
"We have been using Pies, Cakes & S'Mores' pound cakes for several years as 'thank you' gifts for our clients. They are always surprised and delighted with the cakes. Our installations are made just a little bit sweeter with goodies from Pies, Cakes & S'Mores!"
Berlin's Restaurant Supply
"I am always pleased with the level of customer service and quality of product when it comes to Judy and her desserts. .…I must say all of the dessert offerings are amazing and worth trying at least once, but can't say you won't be hooked after that first bite… I know I was."